Suggested Giving Levels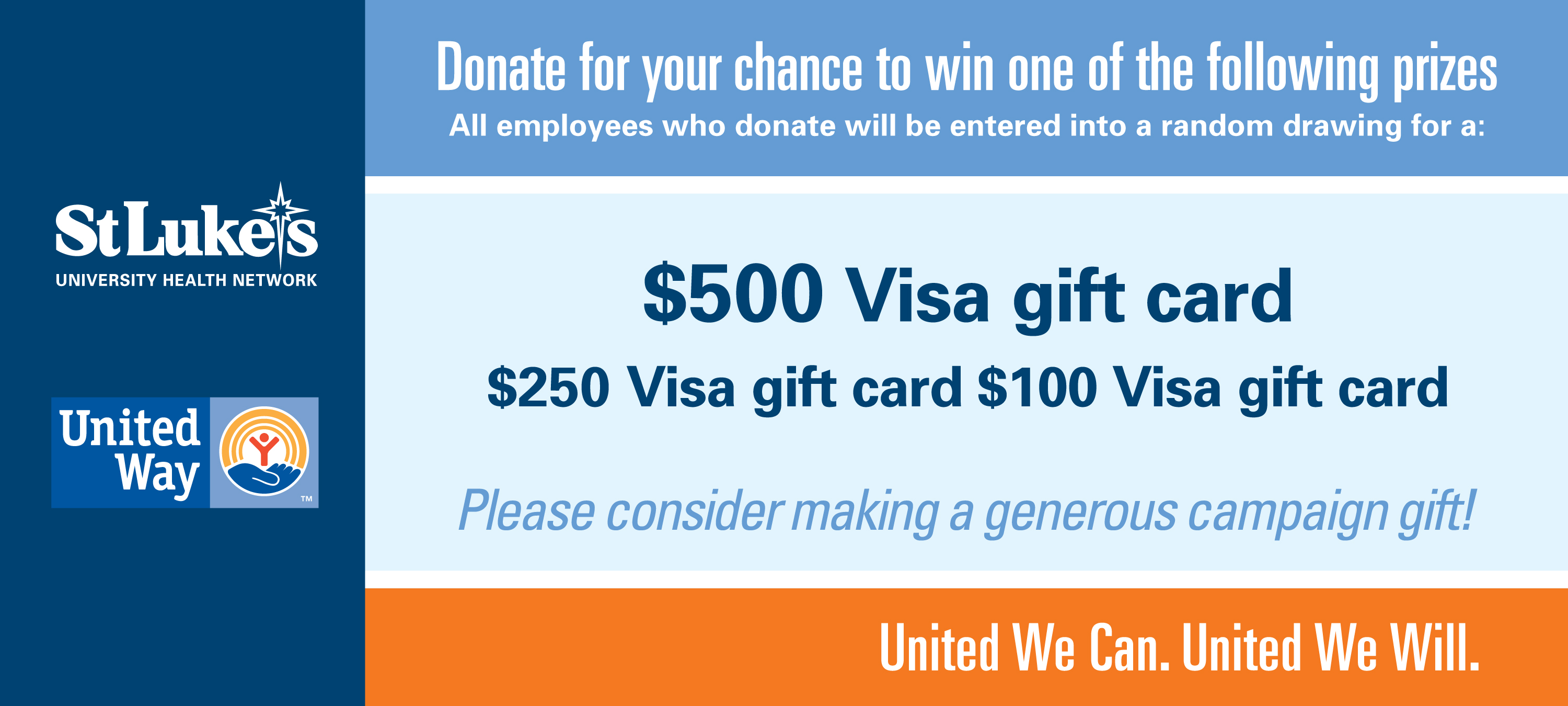 St. Luke's and the United Way are requesting employees consider the following gift levels:
Employees: $10 per pay ($260 per year)


Management: $20 per pay ($520 per year)


Physicians: $40 per pay ($1,040 per year)


Physician leaders and senior management: $100 per pay ($2,600 per year)
NEW!

Giving this year is even easier with our Evergreen Option.
If you gave by payroll deduction last year and don't want to make any changes, your donation will automatically renew. If you want to make any changes, you can still do so by clicking on Donate Now.
With your donations, we hope to achieve 100% employee participation and raise at least $500,000 from our St. Luke's family to benefit United Way agencies and services.
Questions? Contact your entity human resources staff. Thank you for giving!